Last updated Aug 30, 2023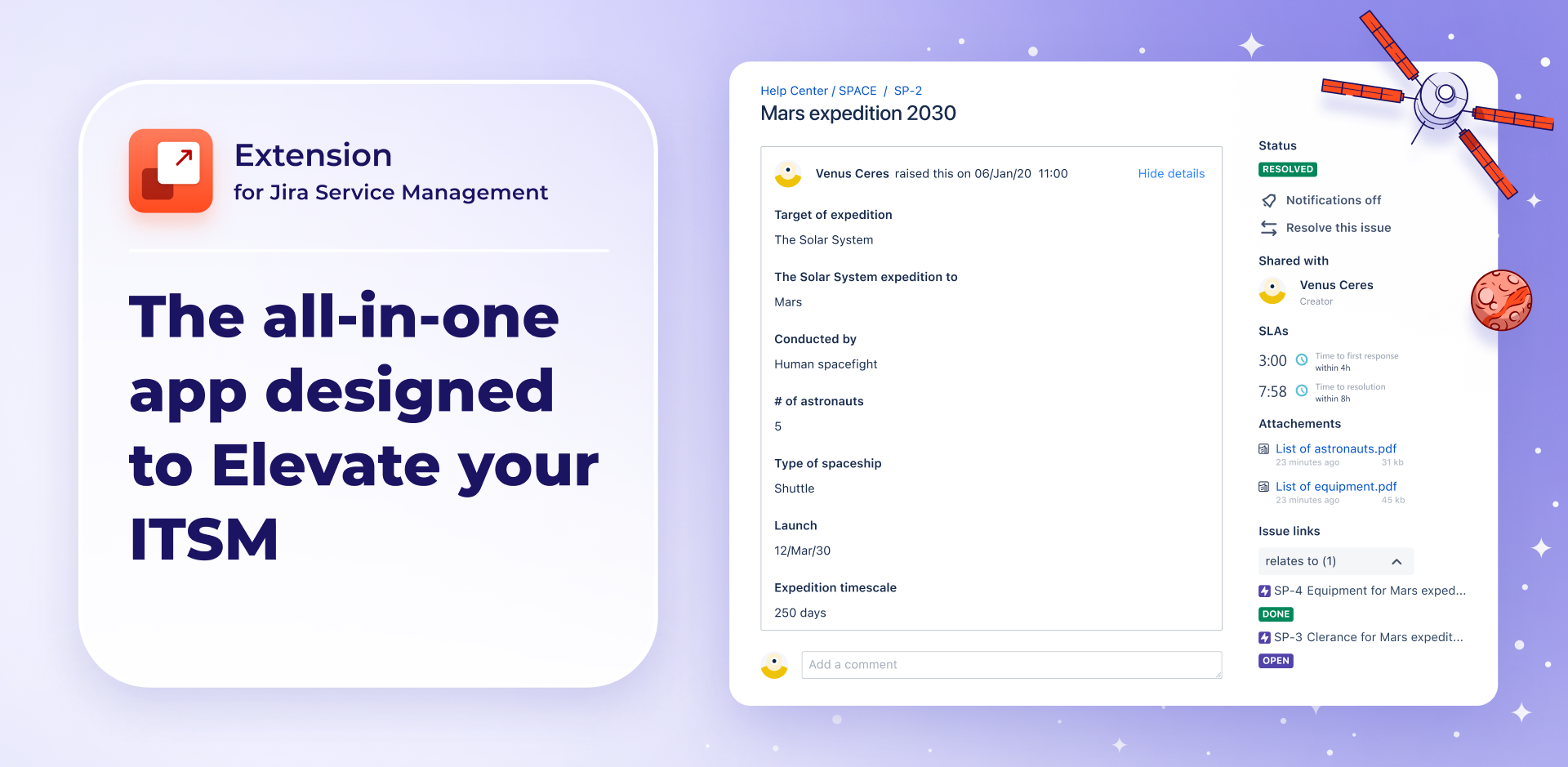 About
Extension for Jira Service Management is a complete feature bundle for your Customer Portal. It improves security, usability and appearance of the solution to help teams provide top-notch customer support. The app allows for displaying more issue details on the Customer Portal, setting up permissions for various elements and creating dynamic request forms.
Key features
Get the app
If you are interested in purchasing our app, find Extension for Jira Service Management on the Atlassian Marketplace or contact our Sales Department at atlassian@devinti.com. Also, check out Server and Data Center approved versions of the app.
Are you looking for more solutions to improve the daily work of your team? Discover other apps from Deviniti.